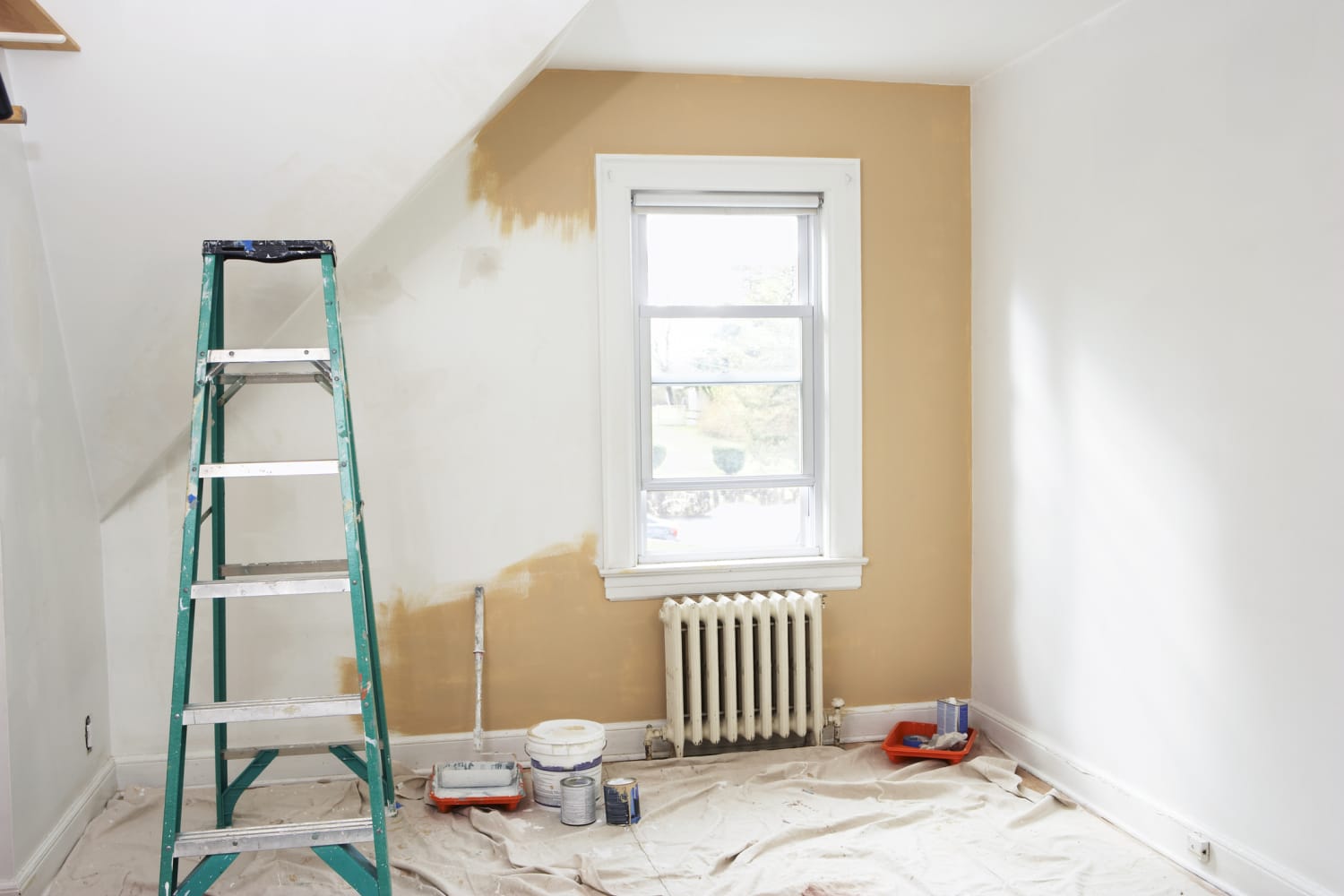 published about 7 hours ago
We independently select these products—if you buy from one of our links, we may earn a commission.
When you go to view an apartment or house, it's likely that the listing agent has put a significant amount of work into prepping the space. From staging the furniture to zipping around with a dustbuster, real estate agents know that first impressions mean a lot. So it's no wonder they're frequently tasked with giving walls a fresh coat of paint.
Kate Ziegler, a Realtor with Arborview Realty in Boston and with Coldwell Banker Lifestyles in New London, New Hampshire, spends a lot of time preparing homes for the market. She's done it so often that she swears by a certain type of paint brush in order to get the job done right.
"I've painted a lot of walls and a lot of trim, and after much trial and error, the first brush I reach for on any painting job is one of the Wooster 'shortcut' brushes," says Ziegler, who praises its short, rubber handle that's easy to control and comfortable to grip. The high-quality bristles aren't the type that will escape the brush and become embedded in your newly painted walls. They'll also last for several jobs if you keep them properly cleaned and stored.
"For most interior painting I prefer an angled brush," Ziegler says. "I like the precision and the flexibility."
Using a higher-quality brush to complete a painting job will mean finer, less visible brushstrokes and smoother coverage. You can control the edges more easily, and the cleanup period proves to be easier, too. Ziegler has gotten so successful at it that she doesn't even have to tape the walls when she paints anymore. 
"Boston's old homes never have straight wall edges anyway, and with the right brush and a little practice, it's easier and faster to edge precisely without tape," she says. 
Ziegler advises skipping cheap sponge-style brushes for walls and trim. Those are fine for craft projects, stains, or other cases where you might just want to toss the brush after a few dabs of paint. But when it comes to walls, you want to make sure you're working with something that's of a better quality.
"Inexpensive bristled brushes will also tend to shed bristles and be harder to clean, so they won't last as long. Plus, cheap handles can lead to cramping and blisters if you're covering a lot of surface area," she adds.
When it comes to choosing a paint brush that's suited for the type of paint or stain you're using (as well as the kind of surface you're painting), think logically. Exterior surfaces will certainly be rougher, and a brush intended for that use will have more robust bristles to withstand the wear and tear, says Ziegler. But on higher-quality brushes, the packaging will offer some clues on how they're used best. For Ziegler, Wooster brushes have proven to be well worth the higher price tag.