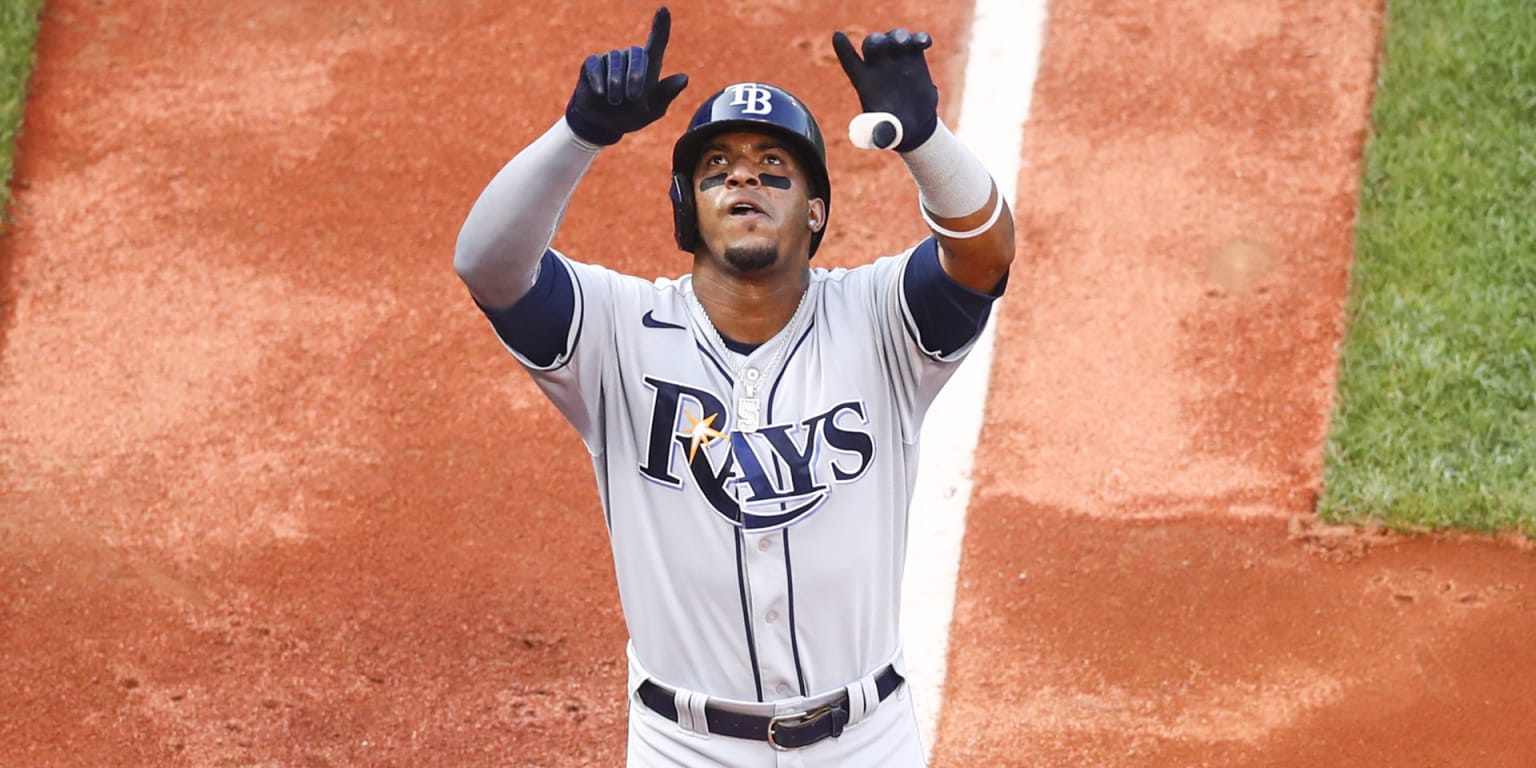 BOSTON — The at-bat Wander Franco put together in the sixth inning Thursday afternoon at Fenway Park was impressive enough on its own. The 20-year-old rookie fouled off six of the first 10 pitches he saw, including five with two strikes, to wear down Red Sox starter Tanner Houck.
Finally, on the 11th pitch of the at-bat, Franco unloaded on a 91.9 mph sinker and smacked it to left-center field. The ball slammed off the wall, just to the left of the yellow line on the Green Monster, then bounced near the elevated flagpole beside a tarped-over section of center-field seats before landing back on the field. As he trotted into second base, Franco held up his hands, uncertain if he'd hit a double or a tie-breaking homer.
After the umpires talked it over, they ruled that Franco had indeed hit a two-run home run. That put the Rays ahead, and they never looked back in an 8-1 win over the Red Sox. It was Tampa Bay's 17th victory in 25 games since the All-Star break, and it restored the Rays' lead over the Sox in the American League East to five games.
According to the Fenway Park ground rules, any batted ball that strikes the left-center-field wall to the left of the yellow line behind the flagpole in flight and bounds into the seats on top of the center-field wall is a home run. But even longtime observers of baseball in Boston found Franco's home run to be unusual, perhaps even unprecedented.
Franco's fifth career homer made him the youngest Tampa Bay player (20 years, 164 days) to go deep at Fenway Park.