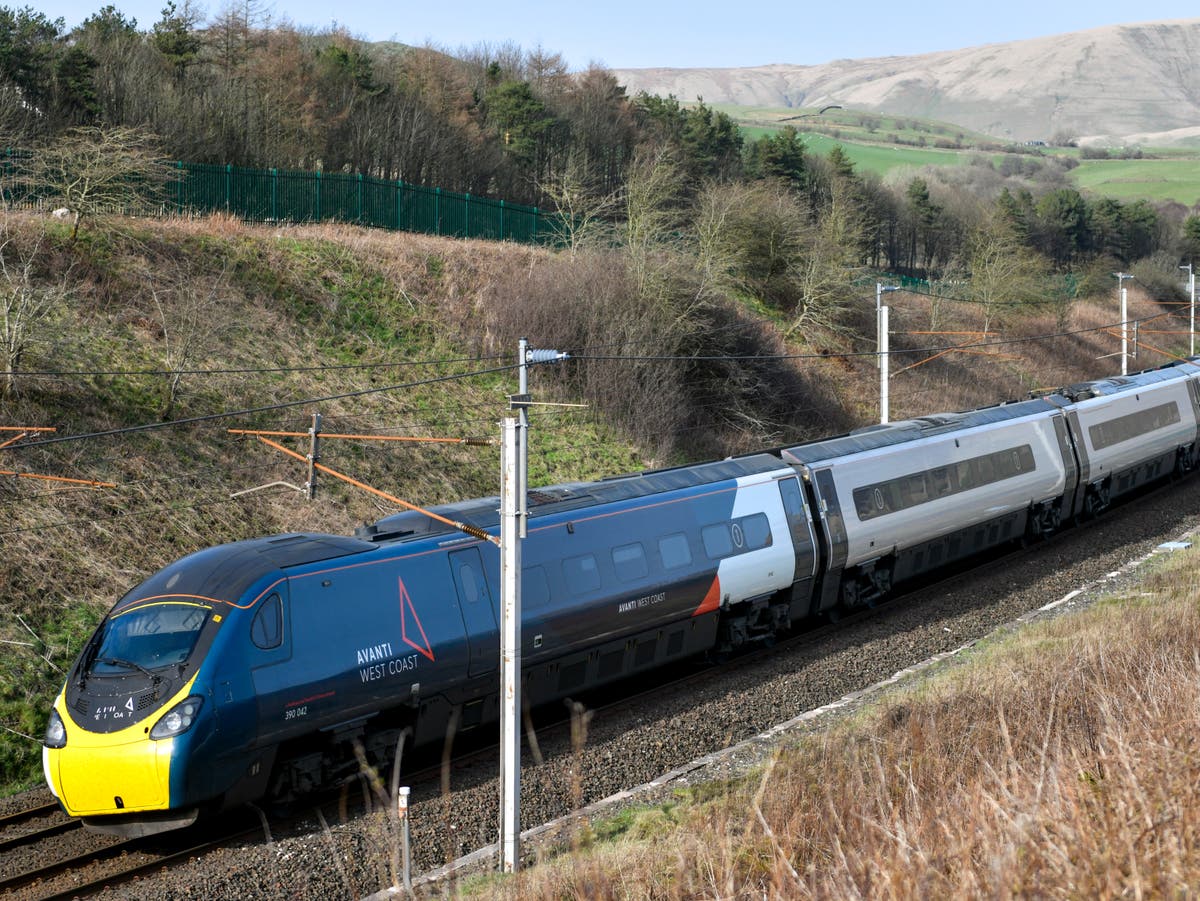 After criticism from passengers about overcrowded services, Avanti West Coast is restoring some of the trains that have been cancelled because of staff shortages.
Departures on the key West Coast main line routes from London Euston to Birmingham and Manchester were cut by two-thirds to just one an hour because of crewing issues – leading to some trains being standing-room only.
By Monday 16 August, both cities will be served twice an hour.
A spokesperson for Avanti West Coast said: "We're still operating an amended timetable on the West Coast Main Line to manage staff shortages and ensure a reliable service, so our customers can travel with confidence.
"Whilst we have to manage these shortages, we are now in a position to step up services progressively over the coming weeks which started on 9 August."
Earlier, problems booking tickets were compounded by an online message warning: "Seat reservations are mandatory for this journey."
After The Independent pointed out that the assertion was incorrect, it has been removed. Passengers are able to buy "walk up" tickets – known as anytime, off-peak or super off-peak – and board carriages with unreserved seating.
Long-planned engineering work will reduce services to and from London Euston over the late summer break.
Avanti West Coast has also started selling rail tickets for the August bank holiday weekend – just 18 days ahead. Until Tuesday, the train operator could not confirm what services it would be able to run.
Network Rail is telling passengers: "An amended timetable will be in place to/from London Euston all weekend, with platforms 12-16 out of use."