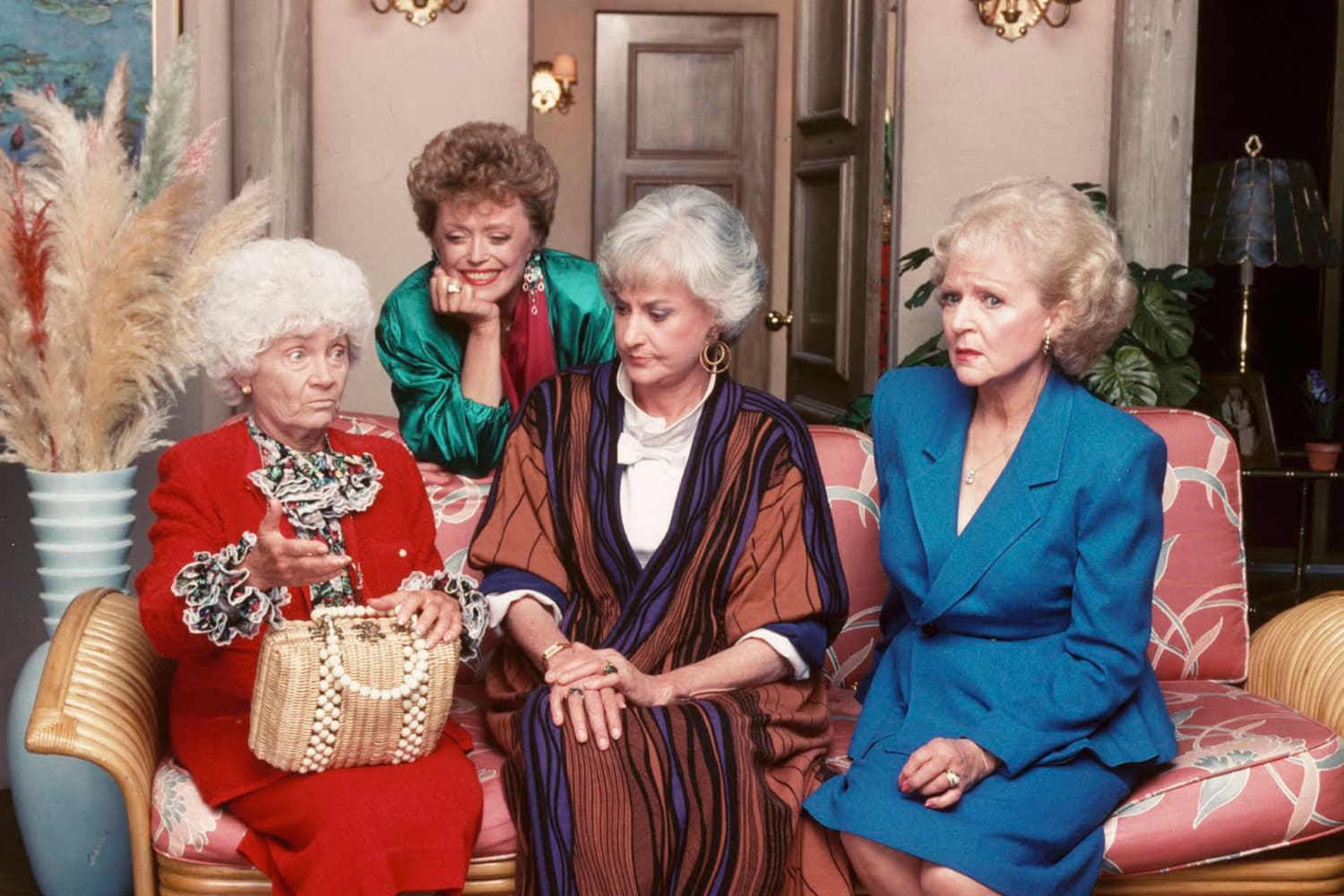 published about 1 hour ago
We independently select these products—if you buy from one of our links, we may earn a commission.
Fans of "The Golden Girls" can adorn their homes with plenty of memorabilia from the classic show. The show may have come to an end way back in 1992, but its cultural impact is still going strong today, with Rose Nylund, Dorothy Zbornak, Blanche Devereaux, and Sophia Petrillo still staying well in style almost thirty years on. From Hallmark's Rose Nylund ornament that plays audios of her iconic lines, to "The Golden Girls" wallpaper, there's something for every type of fan, whether you've just delved into the odd episode or you're the biggest "Golden Girls" superfan this side of St. Olaf.
Now, you can add a super adorable set of "Golden Girls" ceramic mugs to your collection. Inspired by the classic '80s sitcom, the "Cupful of Cute" collection is a new artist series by Jerrod Maruyama featuring your favorite ladies of comedy. Seriously, they're SO CUTE.
Full of personality, the collection, which was launched at the end of July, pays homage to the four leading ladies and will certainly add a bunch of character to your next dinner party.
If you're a big fan of the show, the mugs all feature a certain quirk that can be identified with each golden girl. Dorothy sports her intimidating face while wearing her signature sweater; Blache holds a slice of cheesecake; Sophia clutches her straw bag; and Rose hugs her teddy bear, Fernando, who even has stitches for one of the ears that was cut off by one of the Sunshine Cadets.
Available from Toynk.com, the ceramic mugs can be purchased separately for $25.99 or the full "Cupful of Cute" collection is available as a set of four for $89.99, making it the perfect holiday gift for fans of the show.