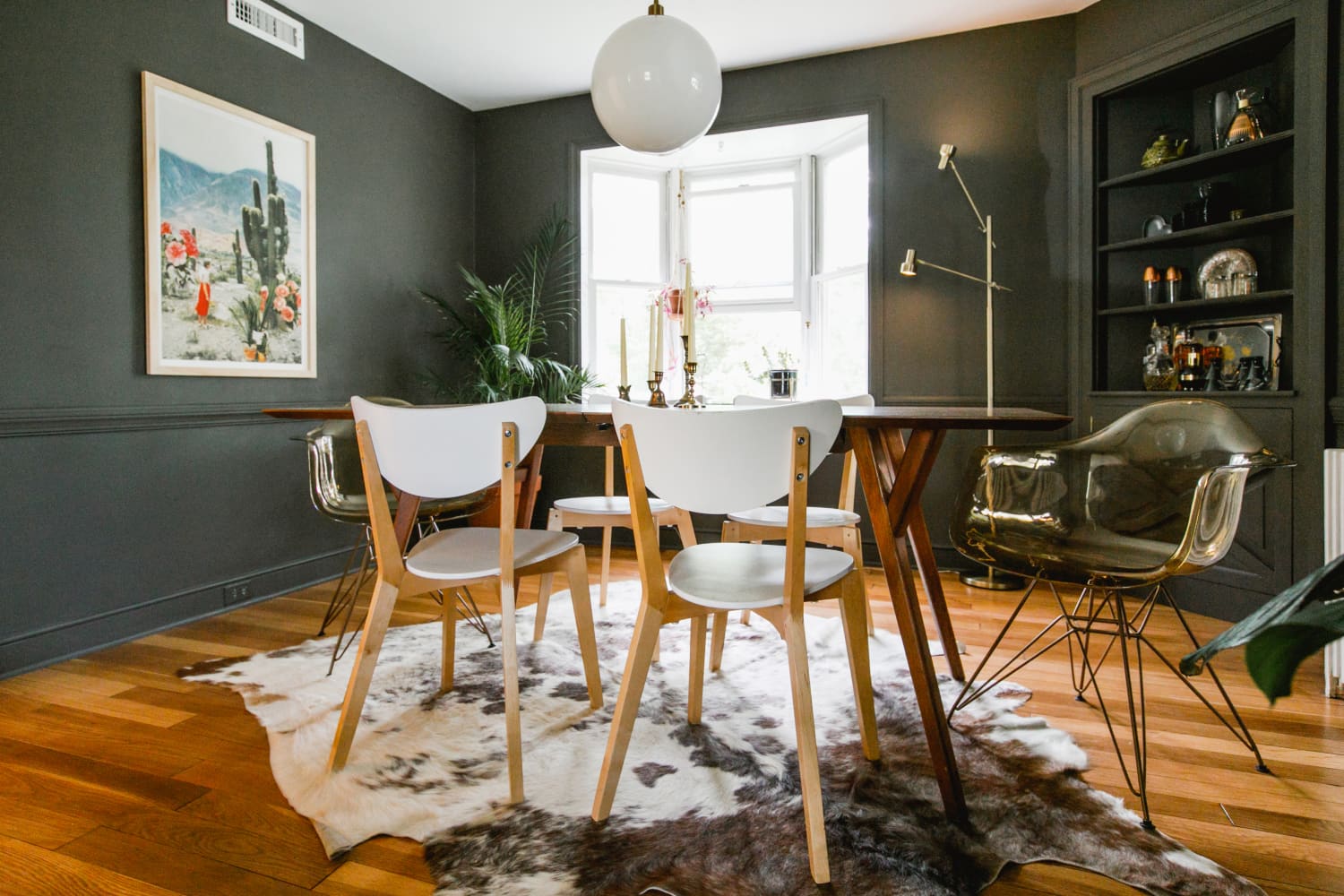 published about 1 hour ago
We independently select these products—if you buy from one of our links, we may earn a commission.
Having decorated upwards of 10 apartments in my lifetime, I know a thing or two about IKEA. I'm going on a decade with some of my favorite IKEA products — pieces I originally picked up to decorate my fresh-out-of-college NYC apartment and still count among my favorite furnishings in my home. Sure, maybe the assembly directions are a little baffling, and yes, some of the designs are very particleboard forward, but many of IKEA's more timeless designs are simply beautiful.
For IKEA fans the world over, a handful of beloved pieces have reached Hall of Fame status. From the BILLY bookcase and the LACK table to the RASKOG cart and yes, even their in-store Swedish meatballs, one thing is clear: if you're a fan of IKEA, you're a fan for life. The flip side is that sometimes, your favorite items get sent to the IKEA graveyard. Fans of discontinued items are left with no choice but to scour eBay, Etsy, and local vintage shops to try to find some of their favorites.
As of late, vintage sellers have noticed an uptick in people looking for certain discontinued IKEA pieces, fueled perhaps in part by nostalgia but also just good (and somewhat rare) design. "I think it's the element of the unexpected that draws people to vintage IKEA," says Ninze Chen-Benchev, vintage dealer and owner of Long Weekend Catskills. "IKEA is known for being the go-to resource for when you need that affordable object until you find something better — not a design studio that collaborates with heavyweight designers to produce heirloom-quality pieces you keep for the rest of your life. So when you discover these incredibly beautiful pieces and find out they were from IKEA in the '60s or '70s, it challenges your perception and makes them pretty special."  
In addition to discontinued IKEA products being somewhat unexpected, they're also somewhat scarce, especially stateside. "Since IKEA only opened their stores in the U.S. in the late '80s, it's harder to find some of their amazing earlier designs here," adds Jonathan Sanchez, vintage dealer and owner of Primaried Studio. "They have to be imported, which definitely makes the price go up."
So which storied pieces are in highest demand? Check out picks from the pros below (plus a few on my radar, too). Who knows? Maybe you're lucky enough to already have one of these gems in your possession and would be willing to part with it for a little bit of dough. IKEA, if you're listening, please bring these winners back so they can be shopped easily again!
IKEA NATURA Lounge Chairs by Karin Mobring
"I think my favorite designer collab has to be from Karin Mobring in the '70s," says Chen-Benchev, who cites the designer's NATURA lounge chair for IKEA as an item on her wish list. "The leather and warm wood combo is reminiscent of vintage safari chairs that would sell for thousands, while the square shape is graphic and cool."
IKEA MOMENT Sofa by Niels Gammelgaard
"I definitely think there's something much more special about having the original versions of pieces — I do deal vintage furniture after all," says Sanchez. "That being said, I would highly consider buying the MOMENT Sofa by Niels Gammelgaard if they brought it back."
This streamlined sofa is a study in simplicity, featuring a bare-bones structure that's without armrests or other flourishes. Still, the piece, and others from the designer's collections with IKEA, like the JARPEN chair and GUIDE shelf, can fetch upwards of $2,000 on the vintage market.
Beloved for its versatile design (it could be used alone, side-by-side with other units, or even as a room divider), the NORREBO Shelf from IKEA is a product retirement worth mourning. Between its original, accessible price point and the timeless warm wood, this flexible piece could work in nearly any home. I'd love to see it come back, if for no other reason than to give studio apartment dwellers another stylish option for separating their space.  
This simple design was a favorite of early aughts DIYers and made itself pretty well known when IKEA hacks and glow-ups first became big online. With its simple shape and construction, the table was the perfect blank canvas for makeovers that included everything from gilded, metallic legs to faux marble tops. There aren't a ton of "blank slate" products out there anymore, so I have a hunch this would be a well-received return if it were to come back in production.
IKEA has long been my go-to for inexpensive but stylish lighting; their pieces made out of natural materials like rattan are nearly indistinguishable from high-end designs that costs three times as much. Even better, the accessible price point means you can experiment with funkier additions to your home without worrying about blowing your whole decorating budget on the wrong piece. Dreamed up by designer Bent Gantzel-Boysen in the '70s, the DUETT hanging lights combine a cool shape and punchy colors for a fixture that would catch eyes in any space. Luckily, these beloved lights are still fairly easy to find. A quick search pulled up listings on everything from Etsy and 1stDibs to eBay and in bespoke vintage shops.
IKEA's known for hybrid furniture that easily flexes through a variety of uses, and the TJAT armchair from the early '70s is the perfect example of that ethos. This genius piece can cycle through several iterations, including a stacked lounge chair, longer chaise or daybed, and more. Originally made in a denim-like blue, many of the models available on the vintage market have been reupholstered in a variety of fabrics, bringing an even higher-end look to this already stylish silhouette.
There's something so charming and current about these saturated glass vases, and I'm powerless in the face of a squiggle or a scallop. IKEA's SKÄMT vases might be gone from the store's shelves, but they're not forgotten. A slew of them can be found on Etsy, and though they'll run you around $20 each (which I'm sure is a steep increase from their original $1 price point), they won't break the bank to collect.