NASA's Mars helicopter completes its 11th flight, nearly 14,000 scientists sign a paper that predicts "untold suffering" for humans if climate change isn't aggressively combated and Saturn shines bright in the night sky as part of opposition.  
Perseverance drills its first Martian hole ahead of its 6th month mark on the planet. 
NASA's Perseverance rover drilled its first hole on Mars. The full procedure is part of a sampling process to study the planet's geology. NASA announced the endeavour on Friday (Aug. 6); the full process will take about 11 days to complete. The mission will also be celebrating its sixth month on Mars next week (Aug. 18). 
Full story: Perseverance rover drills into Mars for 1st time in milestone for sample collection
Climate change will lead to 'untold suffering,' Earth may have passed a critical point. 
Nearly 14,000 scientists have signed a new climate emergency paper that warns of future human suffering if global warming isn't aggressively tackled. While the report acknowledges positive trends like increases in wind and solar energy, the report said the Earth may pass or already have passed a critical tipping point when regions like the Amazon rainforest could produce more carbon than they absorb. 
Full story: Ignoring climate change will yield 'untold suffering,' panel of 14,000 scientists warns
See also: This hurricane season will be even more active than previously predicted, NOAA says
Plus: 'Massive melting event' strikes Greenland after record heat wave
Crucial weather satellite recovers from a glitch. 
On July 22, the Geostationary Orbital Environmental Satellite 17 (GOES-17) suffered an anomaly and then entered "safe mode" as engineers worked to address the issue. The satellite monitors weather on Earth and is operated by the National Oceanic and Atmospheric Administration (NOAA). Fortunately, the team had addressed the problem by the next day.
Full story: GOES-17 satellite bounces back from glitch while monitoring California wildfires
NASA and Roscosmos discuss their space partnership after the Nauka docking incident. 
Ground teams from NASA and Russia's space agency Roscosmos worked quickly last week to remedy the loss of attitude control on the International Space Station that happened after Russia's Nauka research module docked. This week representatives from both space agencies spoke about the future of their collaboration in space, and reaffirmed their partnership following the serious incident.
Full story: NASA, Russia stress that space partnership remains strong after Nauka incident at space station
See also: Space station situation with Russian module misfire more serious than stated: report
Plus: Watch cosmonauts explore Russia's new Nauka space station module in this video tour
Valve test puts end to Starliner's second flight test attempt. 
Boeing's Starliner capsule experienced a valve issue that prevented it from performing its Orbital Flight Test 2 (OFT-2). If successful, the mission would have been Boeing's second attempt to get Starliner to fly to the International Space Station. Boeing's Commercial Crew Program is currently trying to find the root cause of the anomaly. 
Full story: Boeing's Starliner heads back to hangar after valve issue thwarts test launch for NASA
See also: Launch of Boeing's Starliner capsule delayed indefinitely
Debussy's "Claire de Lune" becomes an NFT after getting beamed to space
On July 28, the companies Nanoracks LLC and Artemis Music Entertainment beamed a recording of "Clair de Lune" by Claude Debussy to and from the International Space Station. The digital file zoomed around Earth for about 90 minutes, and, when it beamed back down to Earth, it was minted as a non-fungible token (NFT). NFTs are pieces of data stored as a blockchain that represent unique assets. 
Full story: Music masterpiece 'Clair de Lune' beamed to space station in NFT 1st
Saturn shines bright after reaching opposition.
On Monday (Aug. 2), Saturn reached opposition in Earth's sky. During early August, Saturn will appear vibrant and illuminated, and some lucky viewers may even get to view Saturn's moon Titan. Saturn will appear in the constellation Capricornus, close to Jupiter in the sky. 
Full story: Look up! Saturn shines bright, shows off rings as it reaches opposition.
Curiosity celebrates its 9th year on Mars.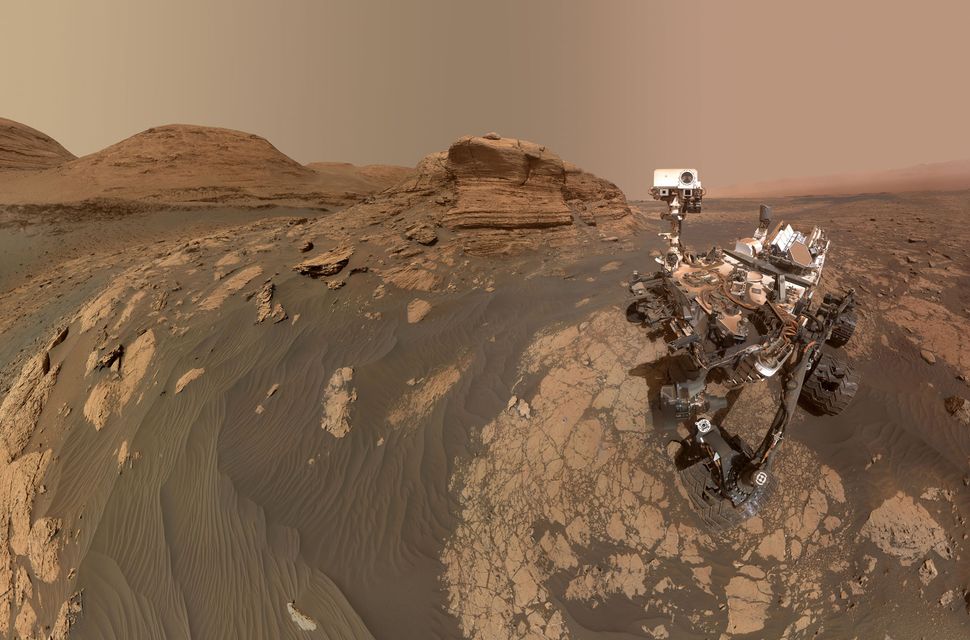 On Thursday (Aug. 5). NASA's Curiosity Mars rover reached a milestone: it has now been exploring Mars for nine years. Curiosity is helping scientists learn about Mars' past and how it came to be as it is today. During these nine years, Curiosity has also discovered organic chemicals on Mars, which are the carbon-containing building blocks of life as we know it. 
Full story: 9 years on Mars! Curiosity rover marks another anniversary
Starship placed atop booster, creating world record for tallest rocket. 
On Friday (Aug, 6), SpaceX briefly placed its Starship prototype on top of its corresponding massive booster. The stacked structures set a new record for the world's tallest rocket. Their combined height is 395 feet (120 m), which is taller than NASA's Saturn V moon rocket. 
Full story: SpaceX stacks Starship atop massive booster for 1st time to make the world's tallest rocket
Ingenuity completes 11th flight on Mars.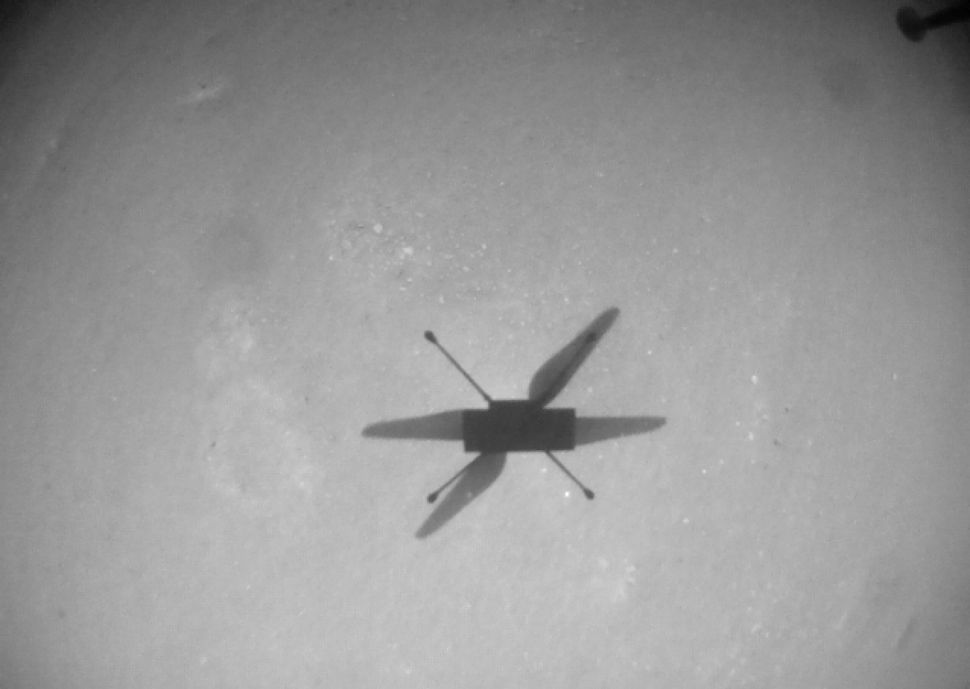 NASA's Mars helicopter Ingenuity completed its 11th flight on the Red Planet. Ingenuity traveled 1,250 feet (380 meters) when it performed its 11th flight on Thursday (Aug. 5). The chopper then landed in a rugged region called South Séítah in Mars' Jezero Crater. 
Full story: Mars helicopter Ingenuity scores another safe flight on Red Planet
Follow us on Twitter @Spacedotcom and on Facebook.