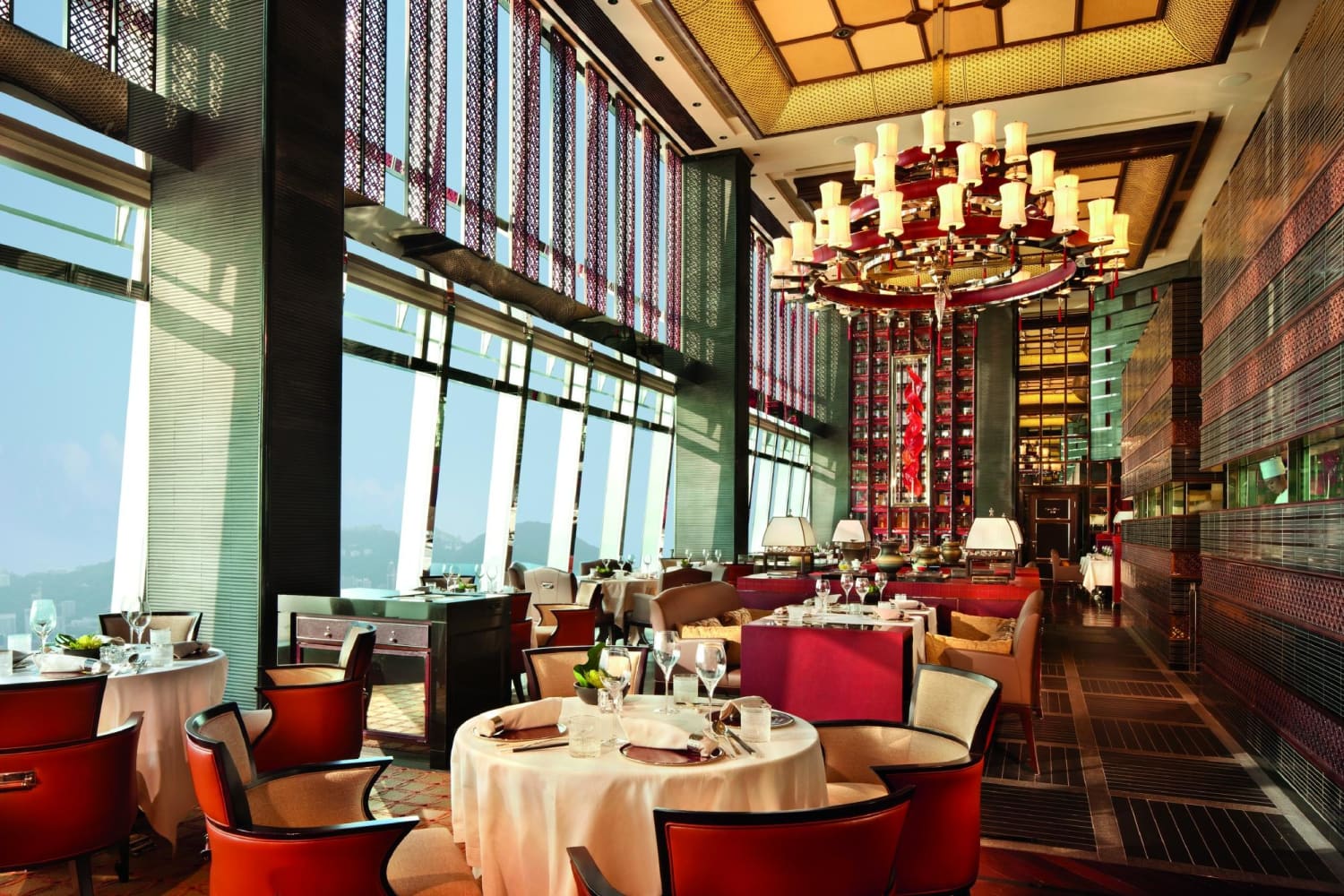 published about 1 hour ago
By analyzing properties with a rating of at least 4.5 bubbles and the greatest volume of highly-rated photos and photo upvotes on the site, the company has named the most photogenic restaurants in the world.
If your dining out requirements include design and soft furnishings that look as good as the food tastes, you'll be wanting to add these to your culinary bucket list. You may have to travel to get your fix, but as more and more countries are opening their borders, that could become a reality very soon – one that'll be well worth the wait!
Guaranteed to serve up an "instagrammable" dining experience with a combo of stunning photo-worthy decor and delicious food, here are some of the eye-catching restaurants that have made the list.
Koral Restaurant, Nusa Dua, Indonesia
With the name a slight give away, Koral Restaurant is Bali's first-ever aquarium restaurant. Guests can dine on elegant dishes prepared by an award-winning chef while marveling at the underwater oasis that surrounds them. A dining experience like no other, Koral Restaurant is a bucket list must that will stimulate all of the senses.
Le Grill Restaurant, Prague, Czech Republic
We're getting serious Bridgerton vibes from Le Grill Restaurant, located in Prague. With bold red wallpaper, dark hardwood floors, and stunning chandeliers taking center stage, the interiors are a regal dream. Outside, you'll find a lush garden space that, according to one reviewer, has peacocks roaming the grounds.
The Grand Getaway by Grand Hyatt, Kuala Lumpur, Malaysia

Reimagining the culinary industry by blending fine dining, special effects and visual ambiance together, The Grand Getaway by Grand Hyatt Kuala Lumpur has created an extraordinary one-of-a-kind dining journey that will lavishly transport guests around the world, without having to leave their seats. Guests will be served the finest food and drinks while traveling around the world through the unique 360° virtual dining experience.
OPSO Dubai, Dubai, United Arab Emirates
The height of luxury, OPSO Dubai is a Mediterranean restaurant inspired by modern and contemporary tastes focusing on social style dining in a lively atmosphere. Exuding chic style with its combination of gold, tan, orange, and blue accents throughout, the eye-catching eatery is a must-visit while in Dubai.
Craft, Birmingham, United Kingdom
At Craft, the interiors are everything. With each area of the restaurant boasting its own unique aesthetic, dining at this British restaurant is an experience like no other. You'll find imitation cherry blossom trees and voile curtains between the tables, futuristic "dining pods", and a striking glass-walled private dining room.