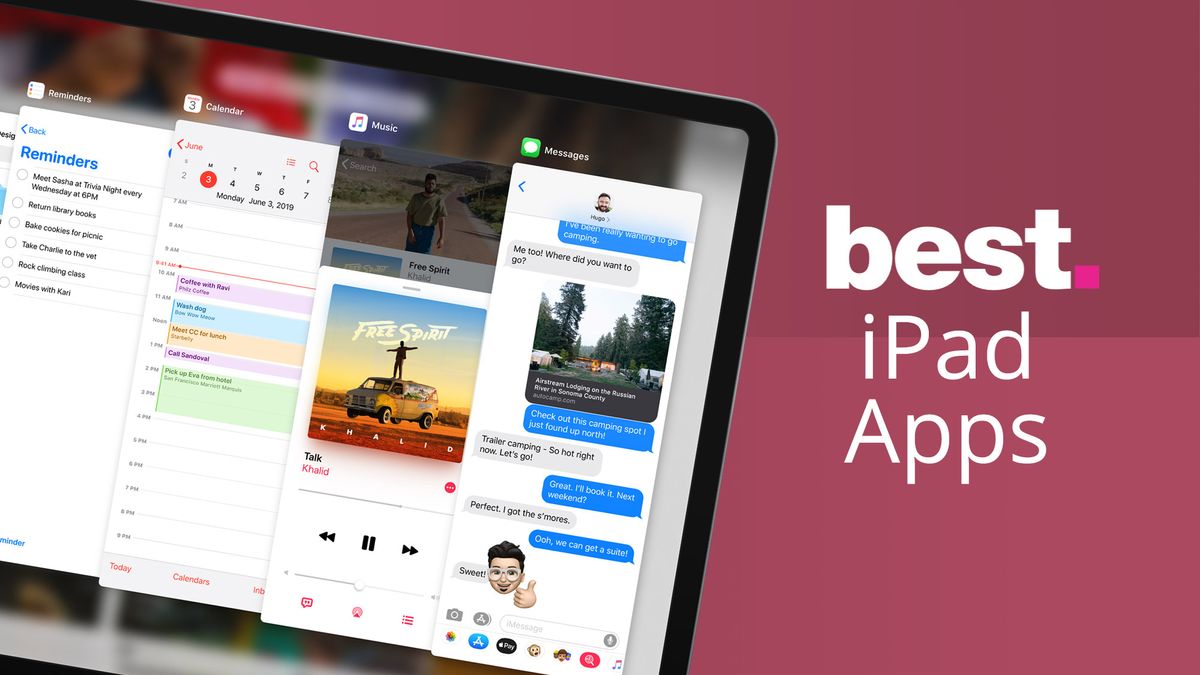 While the iPad is undoubtedly the all-conquering best tablet range right now, without the best iPad apps it's basically just a souped-up Chromebook.
Nobody wants that – so we're here to help you, whether you want the best iPad Pro apps to make use of the Apple Pencil, the best iPad mini apps to work on a smaller screen or just something to reinvigorate your time with a tablet.
We've spent hundreds of hours testing the best free and paid-for iPad apps, and have helpfully split them into multiple categories on the following pages to let you browse for what you actually need. 
Of course, if you need a better iPad, our list of the best iPads around is there for you too – but if you've just been given a new tablet, then these are the titles that you need to be checking out – starting with our favorite new app this month.
Oh, and if you're looking for something fun, then we've also rounded up the best iPad games you can download right now.
iPad app of the week: Halide ($11.99/£11.99/AU$19.49 per year)
Halide has long been known as a first-rate iPhone camera app. It combines a refined, intuitive interface with high-end features, which should please photographers wanting to get more out of their iPhone's camera. On iPad, it does much the same – but this isn't just a blown-up iPhone app.
The design has been rethought for the bigger screen, placing key controls near to your thumbs. A manual focus strip sits along the bottom edge, but with a large swipe area. An optional Pro View shrinks the viewfinder to sit within your field of vision.
Naturally, using the app won't stop you from being seen as one of those people who shoots photos with a tablet. But when your camera app is this good, you won't care – especially if you've got a recent iPad Pro, which can do surprisingly fancy macro-like tricks.