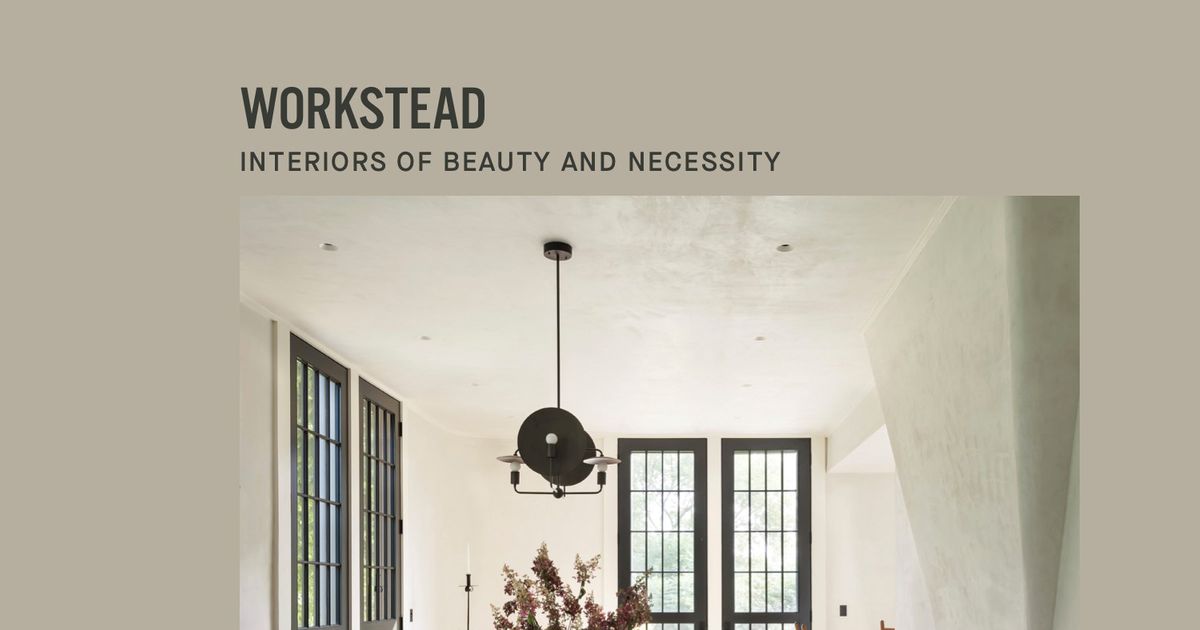 Photo: Courtesy of Rizzoli
One of the most influential design firms during the last decade, when a wave of new-and-old-at-once Brooklyn aesthetic washed over the world, has been the firm Workstead. Headquartered near the Gowanus Canal, with a lighting studio in Hudson, New York, it first made a name for itself by its conversion of a former barrel factory in Williamsburg into the Wythe Hotel in 2012. The firm honored the building's past while never exhibiting any pretensions of nostalgia, and it set the tone for much of its work to come.
"It's always a push and pull between history and modern life, " Stefanie Brechbuehler, who founded the firm in 2009 with her husband, Robert Highsmith (the third partner, Ryan Mahoney, joined the next year.) "The fine line that lets those two coexist is the sweet spot for us."
Or, as Highsmith puts it: "trying to create spaces that feel simultaneously tied to the past and very much living in today."
Their ensuing residential work has displayed that same ingenious sensitivity to craftsmanship and comfort whether it is in the rehabilitation of a well-worn Victorian or a new wing for an existing home. Now you can explore the world they've made in a new book Interiors of Beauty and Necessity, out next month from Rizzoli, and they gave us an early look.