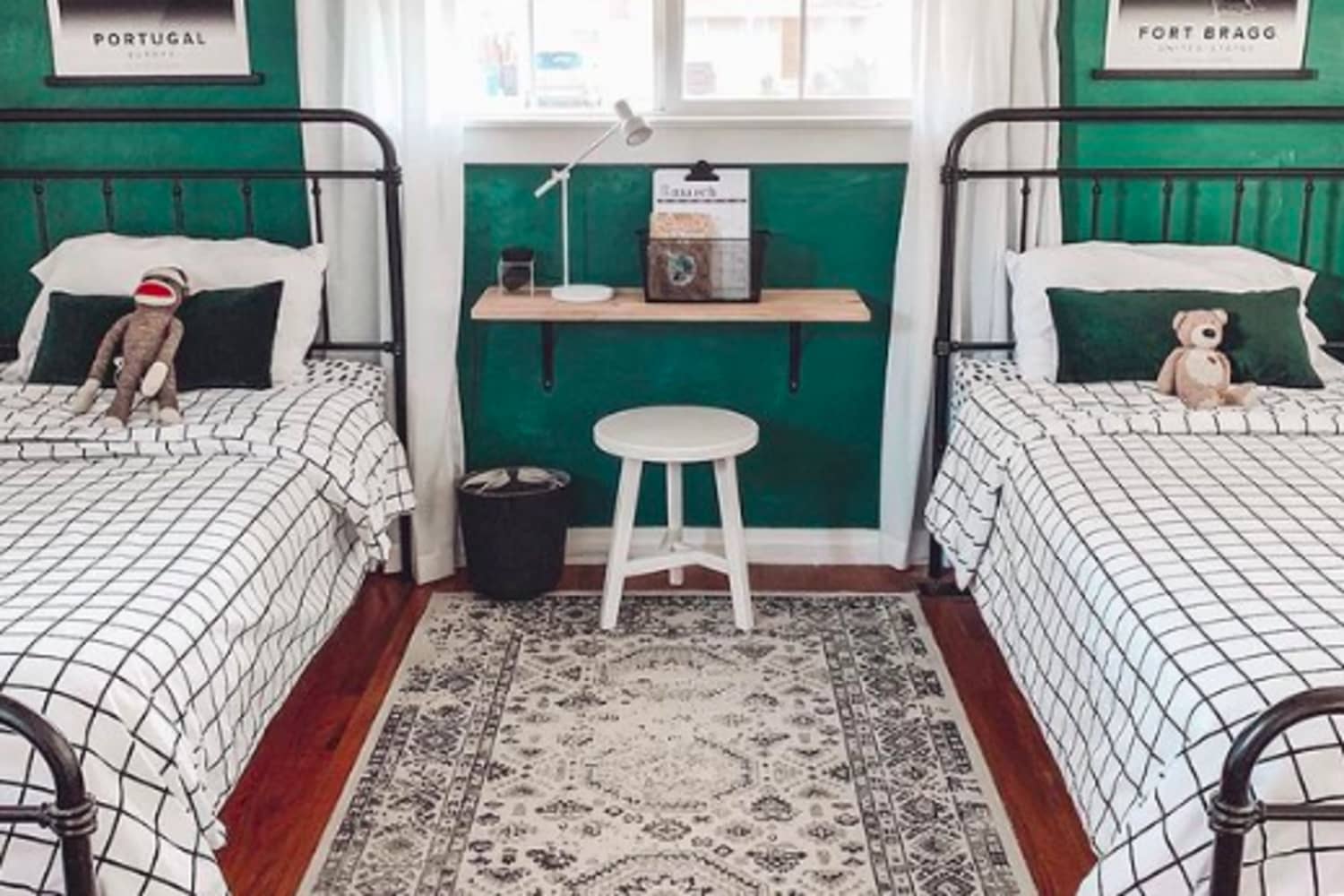 Remember chalkboard walls? It's probably been a few years since you last bought a pot of chalkboard paint or pinned dozens of chalkboard walls as inspiration. The look became massively popular for modern farmhouse style homes, thanks to Joanna Gaines, but the trend hasn't been as blazing hot recently — until now.
To prove this paint trend is making a comeback for 2021, I've rounded up eight fairly recently-designed spaces that creatively incorporate chalkboard paint and reflect a number of different aesthetics. If you're looking for a little dimension on your walls and don't want to go the way of limewash or plaster, a chalky finish just might be your best bet.
A new, tonal take on the wall mural
Wall murals have been so popular recently, and chalkboard paint provides yet another way to create one of these bespoke pieces, either in shades of black, white, and gray (as shown here) or in full color. Just look at how much design punch and dimension this chalk mountain landscape adds to this nursery.