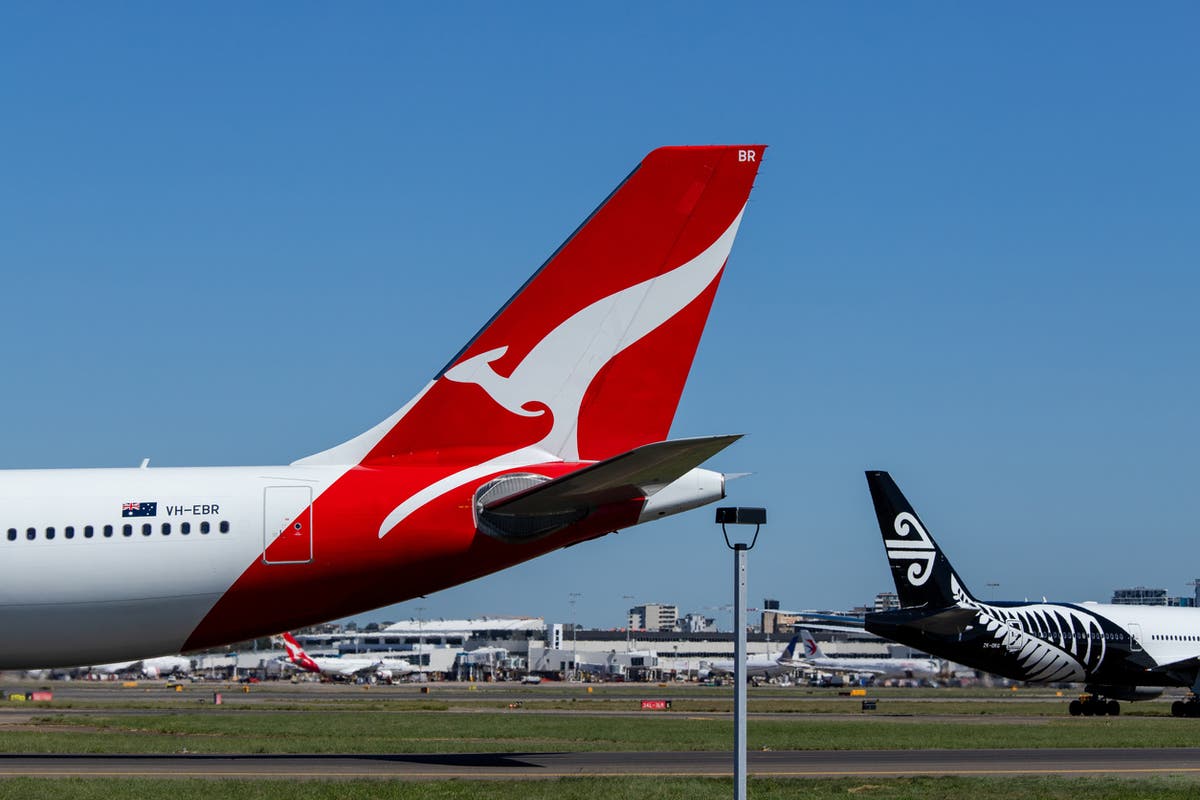 The trans-Tasman travel bubble – the quarantine-free travel corridor between Australia and New Zealand – is unlikely to reopen as planned next month, an expert in Covid-19 modelling has warned.
The bubble opened in April this year following several failed attempts to set up a quarantine-free travel corridor between the two nations.
New Zealand shut down the bubble in July in response to a number of Covid-19 outbreaks in Australia, with a spike Delta variant cases reported.
The hiatus was meant to last eight weeks.
New South Wales (NSW) recorded another 344 new locally acquired cases of Covid yesterday, plus two deaths.
Large parts of the state are in lockdown, along with Melbourne, the capital of Victoria.
The Australian capital of Canberra also went into a one-week snap lockdown today after reporting its first locally acquired case of Covid-19 in more than a year.
Professor Shaun Hendy, an expert in Covid-19 modelling at the University of Auckland, has warned that it will not be possible to reopen the trans-Tasman travel bubble as planned.
Professor Hendy told Radio New Zealand: "We've seen [Australian authorities] tighten restrictions over recent weeks and that tightening does not seem to be having the desired effect, so I think we do need to assume that the outbreak is going to be persistent for some time.
"It may grow to become considerably larger, that puts other states at risk in Australia, and so it probably means the end of the travel bubble."
When quarantine-free travel between the two nations does resume, it might look quite different, said Professor Hendy. He raised the possibility of agreements between New Zealand and individual states, such as Tasmania or Western Australia, where case numbers are currently extremely low.
Chris Hipkins, New Zealand's minister for Covid-19 response, said: "It may be that there are vaccine requirements put in place as part of a reopening of safe travel zones."
Around 28 per cent of adults in New Zealand have been fully vaccinated.
New Zealand Prime Minister Jacinda Ardern announced today that all New Zealand residents would be offered a second dose of the Covid-19 vaccine by December, and that a reopening of the country's borders to travellers from low-risk countries would depend on "reasonable" vaccine coverage.
Quarantine-free arrivals will only be possible, once borders reopen in early 2022, for people who have been fully jabbed, she said.
Around 19 per cent of adults in Australia have received two doses of the vaccine.