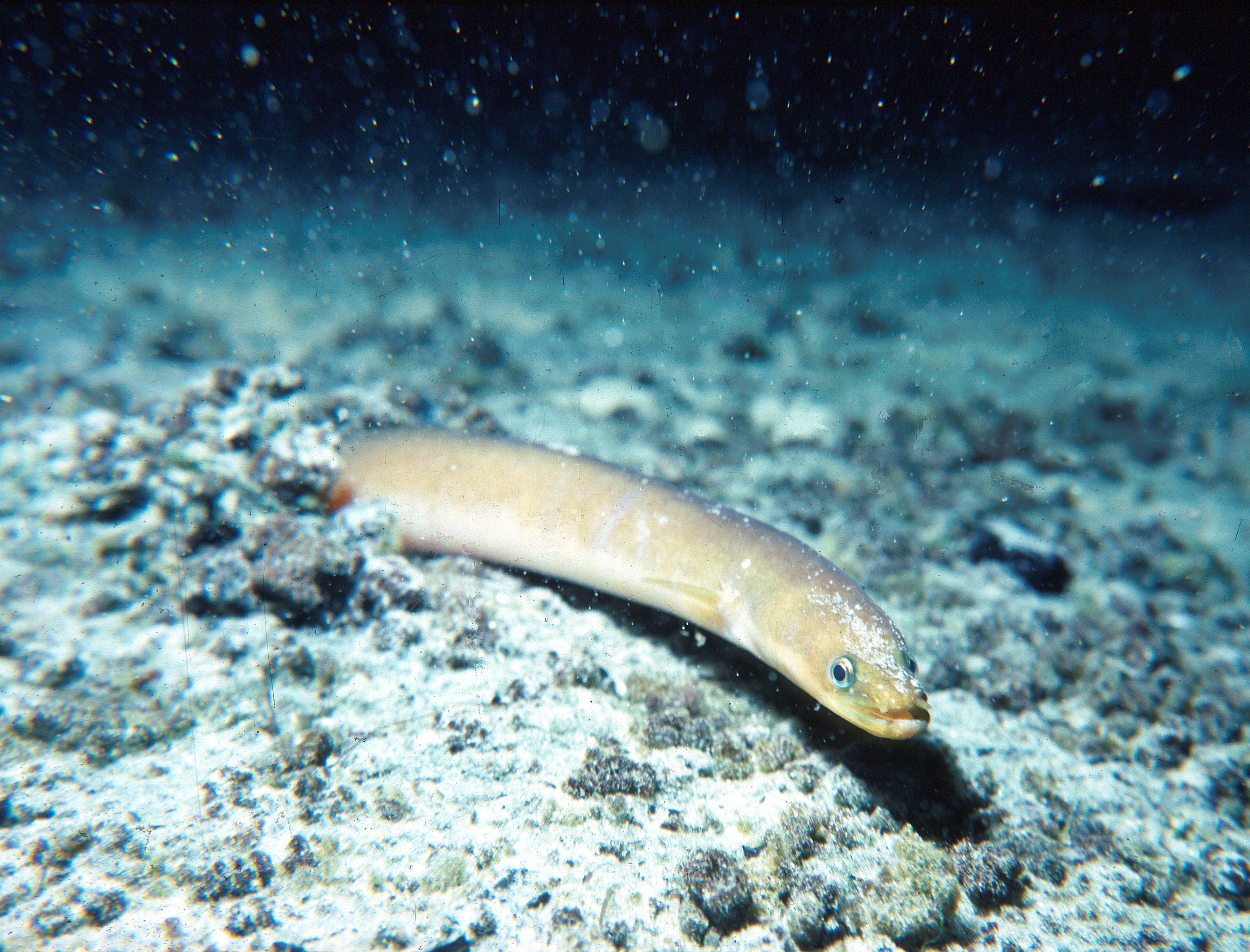 A long-standing state record for the largest American eel caught in Missouri has been broken after 28 years.
Carlin Allison, from Ripley County, caught a 6-pound, 15-ounce eel on a pole-and-line on the Current River on Monday, July 26, smashing the previous record catch by more than two pounds.
Allison reeled the fish in in the middle of the night, and said that he almost cut it loose because he had been trying to catch a catfish instead.
"My buddy and I were out at about 3 that morning, so it was dark outside and I couldn't see that well, but it put up one heck of a fight," Allison told the Missouri Department of Conservation (MDC).
"I was using skipjack bait, and originally thought I was pulling in a catfish.
"I didn't know what to do with it, but my buddy stopped me and said, 'Hey, that's a big eel, hold on!' Sure enough, we looked it up online and it was obvious it was bigger than what was listed."
Steven Buerk from Sullivan was the previous record-holder, with a 4-pound, 8-ounce American eel that he caught on the Meramec River on August 23, 1993.
"I knew we had eel in Missouri, but never that big," said Allison, whose catch was weighed on an MDC-certified scale. "I really don't know how to feel about holding this state record. I guess I've got bragging rights!"
American eels have long, smooth, snakelike bodies, and can live for more than 40 years. They feed on an array of aquatic creatures, including fish, shellfish, frogs and insects. While male American eels spend their entire adult lives in estuaries along the coast, females migrate inland to freshwater.
In Missouri they are listed as a species of conservation concern, and the MDC says that they are rarely caught, despite beliefs that they are widespread throughout the state's waters. Eel numbers have declined in recent years, with obstructive dams a particular issue in Missouri.
A remarkable nine state fishing records have been broken in Missouri this year alone.
Before Allison's American eel catch, anglers had set new records for bighead carp, longear sunfish, river carpsucker, redear sunfish, longnose gar, white sucker, yellow perch and spotted gar, within a matter of months.
The largest of those by some distance was a 125-pound, 5-ounce bighead carp that was caught on Lake Perry last month.
"We just couldn't believe it," Matt Neuling told the MDC at the time. "We knew what type of fish it was, but we had never seen one that size. This thing is a straight up monster. A five-gallon bucket could easily fit in its mouth."
As well as the state record, Neuling's catch also set a new bowfishing world record.